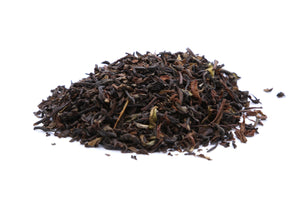 Happy Valley is the closest estate to the town of Darjeeling and the highest estate in the region. It has some of the oldest tea bushes in the region.
HOT BREWING Steeping Instructions
Use 1tsp per 8oz boiling water (approx 100C), and steep for 1-3 minutes. For best results, use filtered water. Can be sweetened to taste and infused multiple times.
Ingredients
Luxury Single Estate Black Tea
Region of Origin: Darjeeling, India