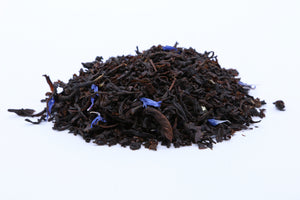 What's more Canadian than authentic maple flavour? Maple sap was known as 'sweet water' by early settlers. Sweet with piquant caramel notes, enjoy the wonderful essence of maple. Makes an excellent tea latte.
HOT BREW Steeping Instructions:
Use 1 tsp per 8oz, add boiling water (97C), steep for 3-5 minutes. For best results, use filtered water and sweeten to taste. Can be steeped in milk. 
Ingredients
Luxury Black Tea, Maple Syrup, Natural Flavours
Perfect for mornings
The Canadian Maple Breakfast Tea is a perfect morning brew - mild with a hint of sweetness to start the day.