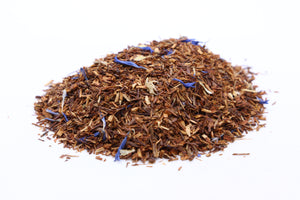 For the herbal tea drinker who has everything. A delicious Bergamot Rooibos infusion with a smooth and creamy vanilla finish.
HOT BREW Steeping Instructions:
Use 1 tsp per 8oz, add boiling water (97C), steep for 5-10 minutes. For best results, use filtered water and sweeten to taste. Can be steeped in milk. 
Ingredients
Luxury South African Rooibos, Calendula Petals, Orange Peel & Natural Flavours
Region of Origin: South Africa
The only tea we drink
Absolutely love Steve's Cream of Earl Grey. We buy extra at a time just so we make sure we don't run out!