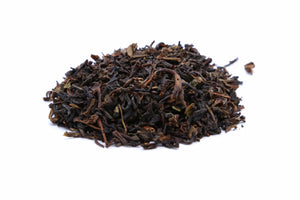 Nobel, full and rich bouquet opens up in an exciting aroma that wonderfully combine spicy notes of refined Darjeeling tea, classic Bergamot flavour and fine citrus nuances.
HOT BREW Steeping Instructions:
Use 1 tsp per 8oz, add boiling water (97C), steep for 3-5 minutes. For best results, use filtered water and can be sweeten to taste.
Ingredients
Premium Darjeeling Black Tea, Natural Oil of Bergamot & Natural Flavours
Exquisite
This tea isn't like any other earl grey I've ever had. It's apparent care goes into choosing the blend of leaves. It's crisp and sharp, but also has those floral notes that are expected from this type of tea.