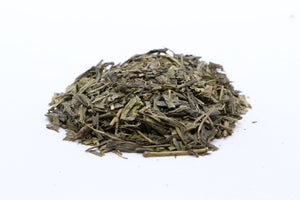 One of the best known green teas. The shape of its large leaves and the light bright taste makes this a perfectly healthy everyday tea.
HOT BREWING Steeping Instructions
Use 1tsp per 8oz of hot NOT boiling water (approx 85C), and steep for 1-3 minutes. For best results, use filtered water and can be sweetened to taste.
Ingredients
Luxury Sencha Green Tea