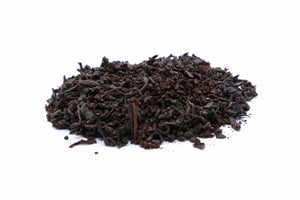 A strong, full bodied tea, blended in the Irish Tradition.
HOT BREW Steeping Instructions:
Use 1 tsp per 8oz, add boiling water (97C), steep for 3-5 minutes. For best results, use filtered water and sweeten to taste. Can be steeped in milk. 
Ingredients
Assam, Darjeeling and the finest Kenyan GFBOP
Love my tea
This tea has a nice smooth flavour. I enjoyed mine and would purchase again.