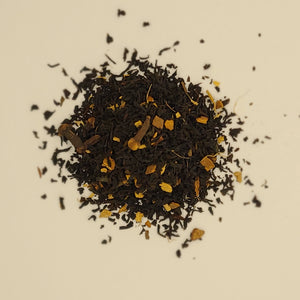 Sit back, relax, and sip on this velvety blend of nutmeg and vanilla in this holiday classic.
HOT BREW Steeping Instructions:
Use 1 tsp per 8oz, add boiling water (97C), steep for 3-5 minutes. For best results, use filtered water and sweeten to taste. Can be steeped in milk. 
Ingredients:
Luxury black tea, cinnamon + ginger pieces, cloves, cardamom & natural flavours.