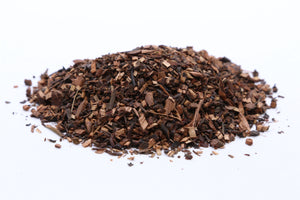 Refreshing and cleansing with hints of honey. The finish is reminiscent of light Madagascar pepper. Consumption with milk and sugar is often recommended.
HOT BREW Steeping Instructions:
Use 1 tsp per 8oz, add boiling water (97C), steep for 5-10 minutes. For best results, use filtered water and sweeten to taste. Can be steeped in milk. 
Ingredients:
Organic Honeybush