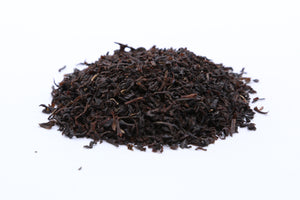 One of the nicest teas produced. It has pronounced orange blossom flavour with a light golden hue. Best enjoyed early in the morning.
HOT BREW Steeping Instructions:
Use 1 tsp per 8oz, add boiling water (97C), steep for 3-5 minutes. For best results, use filtered water and can be sweeten to taste. 
Ingredients
Luxury Single Estate Black Tea
Region of Origin: Nilgiri, India