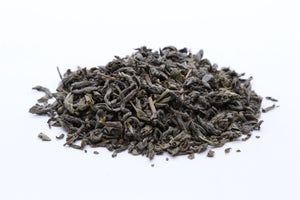 Smooth and delicate with the fragrance of spring meadows or cool forests. Made from the top two leaves and the bud of a new seasonal growth, then hand-rolled into small pearls. Superb quality and a must try for the tea enthusiast.
HOT BREWING Steeping Instructions
Use 1tsp per 8oz of hot NOT boiling water (approx 85C), and steep for 1-3 minutes. For best results, use filtered water and can be sweeten to taste and infused multiple times.
Ingredients
Luxury Green Tea
Region of Origin: Japan
Amazing, as always
Steve's Tea company provides the most freshest tea, wide varieties and amazing customer service! Thank you : )