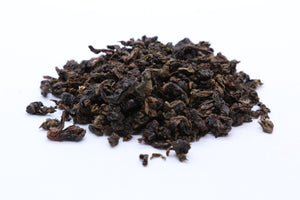 The Wuji mountains in the Fujian Province of China are regarded as the "birthplace" of Oolong tea. Se Chung has a shorter fermentation time, giving this tea a bright, fruity and herbaceous flavour.
HOT BREWING Steeping Instructions
Use 1tsp per 8oz of hot NOT boiling water (approx 85C), and steep for 1-3 minutes. For best results, use filtered water and can be sweeten to taste.  
Ingredients
Luxury Oolong Tea