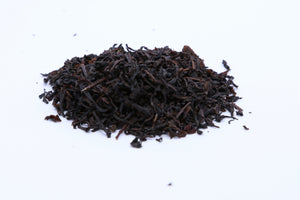 The oh-so-sweet taste of strawberry leaves and pieces provide a smooth and creamy summer flavour. Tastes great as an iced or hot tea latte.
HOT BREW Steeping Instructions:
Use 1 tsp per 8oz, add boiling water (97C), steep for 3-5 minutes. For best results, use filtered water and can be sweeten to taste.
Ingredients
Luxury Black tea (Ceylon, South India & China), Strawberry Pieces, and Natural Flavours
Nice tea, but not what I was expecting.
This tea is nice and smooth, but I do not taste strawberry in the tea at all. It's a more floral flavour than berry. However, it's a nice smooth black tea.