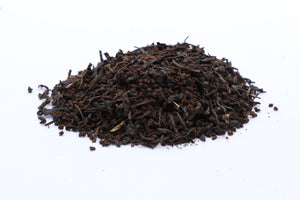 This was an homage to our family Matriarch. It's a blend of our single estate Assam tea and an orthodox Kenyan large leaf tea. The rich, malty character of the Assam blends perfectly with bright and fruity notes of the Kenyan Tea to create this special Welsh Tea Blend.
HOT BREW Steeping Instructions:
Use 1 tsp per 8oz, add boiling water (97C), steep for 3-5 minutes. For best results, use filtered water and sweeten to taste. 
Ingredients
Luxury Black Tea